About Reagents Direct
At Reagents Direct, it is our mission to make quality reagents easily accessible to your lab. Reagents Direct is a small company that focuses our attention on you. We search for the important and upcoming reagents in the fields of cell biology, stem cell biology and biochemistry and get them directly to you as fast as possible. We take the effort out of searching for the best-priced reagent and show you all your options.
Our mission is to bring quality reagents to our customers, when they want them. Once you get our reagents in your lab, we provide in-depth information on our product specification sheets, as well as detailed information on our website. We provide usage information, publications and insider tips from other scientists using our products. Reagents Direct should be your one stop to find all the information you need in order to use our reagents in your lab.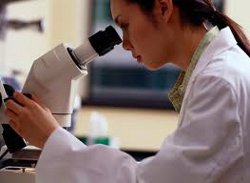 Quality Reagents

Quality reagents are essential for quality experiments. We offer the same reagents as our competitors, but at a much lower cost to you. We work hard to produce products with lot to lot consistancy, so you can run quality, reproducible experiments. Take a look at our competitors, and we guarantee that our reagents are equal or better than our competitors.
Our reagents are of the highest quality and have been carefully tested by our validated vendors. We promise to bring you the highest quality commercially available reagents. If you ever have an issue with any of our products, our helpful customer service team will gladly address the issue and provide you with the best service possible. We are here to make the reagent purchasing process as easy and direct as possible.
Easy Purchasing Process
We know that often, the most difficult part of ordering reagents is the purchasing process. At Reagents Direct, we make the process simple. You can easily order online or by calling in and placing your order on a credit card or purchase order. Your order will ship out that very day. Need to set up Reagents Direct as a vendor in your institution's vendor purchasing system? Place an order with us today, and we will work later to complete your vendor application requirements. You shouldn't have to wait on lab reagents for paperwork to be completed. At Reagents Direct, we make the process as smooth and as fast as possible to get you back in to the lab, working on your experiments.
Direct to your lab
We all know how it feels to run out of a reagent mid-experiment. There is nothing more frustrating then having to put your experiment on hold until your reagents arrive from a large vendor that has a long back order. Our products ship out the same day they are ordered and are shipped to arrive when you need them. We work hard to keep our shipping costs down and work closely with our international customers to save them expensive shipping and handling costs.
At Reagents Direct, we know how important it is that you know how to use your reagents. We provide links to publications and customer tips so that you can best use your lab materials when they arrive. It is our goal to make the reagent purchasing process fast and simple so you can stop losing time and get back in to the lab.